SROs have regulated paid-for online ads, ads on company-owned websites and in social media spaces for many years. They have developed rules and guidelines for newer marketing techniques such as influencer marketing or affiliate marketing and are increasingly using technology and AI to monitor the rules. With the rapid shift in advertising expenditure to digital and online media with now well over half of the global advertising ad spent being online, it is important to invest more time and resources in regulating advertising online and addressing the issue of scale. For this, it is essential that the big digital platforms join and support the advertising self-regulatory system. To encourage platforms to join ad standards bodies at national level we have developed the ICAS Framework for a sustainable partnership between platforms and SROs.
Read more about the case for a sustainable partnership between platforms and SROs as well as the marketers' endorsement of the framework below.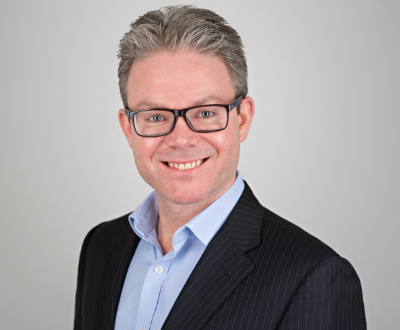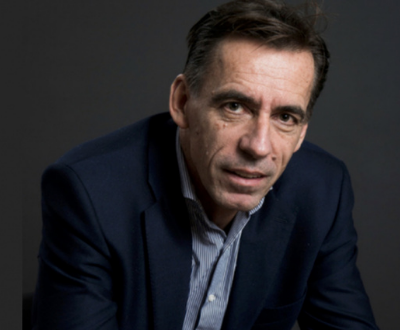 We have seen lately an increase in partnerships between platforms and SROs. In 2020, Google became the first global digital company to join EASA, a significant development that shows the company's strong commitment to advertising self-regulation across Europe, which ICAS has warmly welcomed.
Below is an overview of existing partnerships between platforms and advertising standards bodies and successful initiatives that they have developed in close collaboration that can serve as inspirations for platforms and SROs across the globe.
Country
SRO
Initiative
Useful Links
Brazil
CONAR
In October 2021, Google and CONAR Brazil jointly launched a Best Practices Guide for online advertising aimed at children. The Public Ministry of the State of São Paulo also participated.
Um guia de boas práticas para a publicidade on-line voltada ao público infantil
France
ARPP
Instagram and ARPP have launched a campaign called "It's Square" to help content creators, agencies and brands adopt transparent and responsible business practices
Press Release of Meta
France
ARPP
The French SRO, ARPP, is collaborating with digital platforms in the context of its "Responsible Influencer Marketing Observatory". Part of the work of the observatory is to monitor influencer marketing and its compliance via AI tools. The goal is to raise awareness about the rules amongst influencers and to ensure more responsible marketing online.
Observatoire de l'Influence Responsable
France
ARPP
ARPP partners with digital platforms in the context of its 'digital advertising practices observatory'. The primary objective of the Observatory is to establish an inventory of digital advertising practices in order to know the overall level of compliance with the rules and to use the results of the analysis to inform, educate and improve compliance levels.

L'OBSERVATOIRE DES PRATIQUES PUBLICITAIRES DIGITALES
UK
ASA
In a world first, the ASA has announced, alongside the largest companies in the digital advertising supply chain, a pilot to extend the SRO's role online. Under the title of 'Intermediary and Platform Principles', the pilot will explore formalizing and bringing more accountability and transparency to the role that these companies play in helping to uphold the UK's system of advertising regulation.
Interim Report (12/2022)
Link to the Pilot and link to the Intermediary and Platform Principles - Guidance
UK
ASA
The ASA is collaborating with 5 online platforms to identify trends in the targeting of ads by alcohol brands in logged-in social media. Facebook, Instagram, Snapchat, Twitter and YouTube submitted brand-anonymised targeting data to the ASA relating to over 2,000 alcohol campaigns run on these platforms.
Link to the ASA News and the report
UK
ASA
The ASA is working with tech platforms and networks to remove problem ads including misleading social influencer posts. The ASA is also collaborating with platforms to help disrupt fraudulent and criminal scam ads through the ASA's scam ad alert system.
Scam Alert System
UK
ASA
Advertising credits: Platforms provide advertising credits to fund ASA advertising campaigns on the platform with the aim of improving awareness of the ASA and, separately, to fund CAP advertising campaigns to promote the CAP Code, and CAP Advice and Training events to marketers. Also, to fund ASA ad campaigns to highlight to web users persistently misleading claims on traders' own websites and to alert social media users to influencers that repeatedly fail to disclose the advertising nature of their posts.

Find out more
UK
ASA
Tackling persistent offenders: Platforms remove, on a case-by-case basis, ads by, and sometimes the accounts of, advertisers that refuse to comply with an ASA direction to amend or withdraw advertising that the ASA has found in breach of the CAP Code.
Find out more
UK
ASA
Responding to information requests:
Platforms provide information such as anonymised data relating to advertisers' selection of audience targeting options.
Find out more
UK
ASA
Sector compliance: Platforms are partnering with the ASA to 'level the playing field' where complaints or other regulatory intelligence suggest there are specific and high levels of non-compliance in a given advertising sector and removing, as necessary and guided by the ASA or CAP, ads by, and sometimes the accounts of, advertisers that refuse to comply with directions to amend non-compliant ads.
Find out more
US
BBB National Programs
The SRO has partnered with Facebook to Strengthen Truth-in-Advertising Enforcement on the Social Network's U.S. Platform. This partnership enables BBB National Programs' National Advertising Division to share case outcomes addressing Facebook advertising directly with Facebook, allowing Facebook enforcement teams to then act on those ads that violate their policies.
Press Release