Global Marketing Code now updated
On 25 September 2018, the International Chamber of Commerce (ICC) released a new edition of its Advertising and Marketing Communications Code. This Code is a global reference in the field of advertising self-regulation and contains several principles used by Self-Regulatory Organizations (SROs) worldwide to ensure that advertisements are ethical and socially responsible. It seeks to protect consumers by clearly setting out the "dos and don'ts" for responsible marketing to ensure legal, honest, decent and truthful communications and practices.
The new edition of the Code takes into account emerging digital marketing and advertising practices, such as artificial intelligence-enabled marketing, market influencers, vloggers and data analytics. It includes:
Enhanced guidance on distinguishing marketing communications content from true editorial and user generated content;
Expanded coverage of the rules to include emerging digital mediums and participants;
Consolidated rules on direct marketing and digital marketing communications;
Updated terminology and guidance on the applicability of mobile phones and cross-devices to location-based advertising and interest-based advertising;
Clarified rules on advertising to children and teens.
The ICC Marketing Code functions within the framework of local, national or regional legislation, supplementing regulation in a complementary manner. The below map shows where self-regulation frameworks are either based on the ICC Marketing Code, national codes or remain non-existent:
42 countries have or are developing national codes based on the ICC Marketing Code
52 countries have advertising self-regulations
The ICC Marketing Code around the world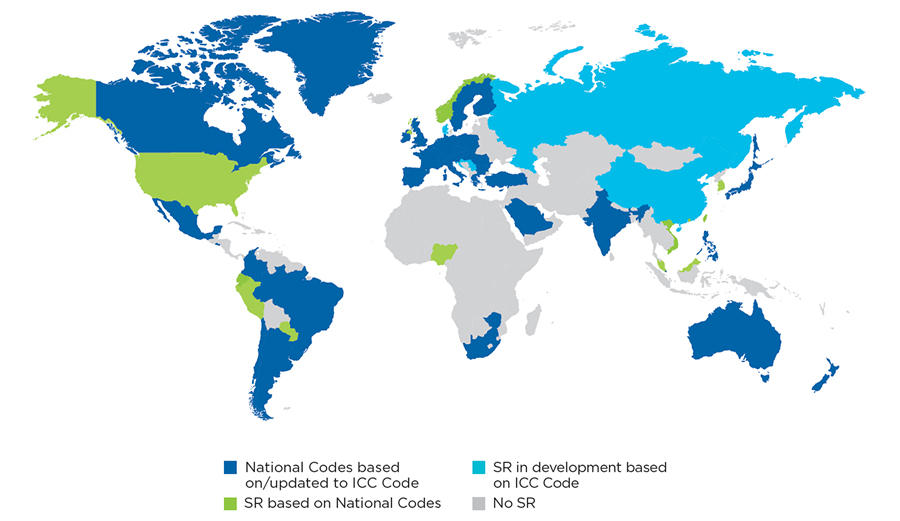 Source: ICC
Read the full release on the ICC website